VILLA DEVELOPMENTS IN CHESTERMERE:
Marina Key (and Marina Drive) in Westmere, Chestermere - New Construction (Not to be confused with 'Marine Drive SE in Mahogany, Calgary)
Built by Douglas Homes, these units are non-condo, semi-detached bungalows. They are around 1200 sq.ft., and the only ones with MLS history so far have sold between $375,000 and $385,000 but those are from 2021. Each unit comes with a double garage and in the 2021 pricing, the basements were unfinished. Please contact me for more details.
Sienna Passage (and West Creek Boulevard), in Rainbow Falls, Chestermere
Bare land condos built in 2007-2009. Size: 1330-1530 sq.ft. on the main level. All units have a double garage, and some have walkout basements. Back onto greenspace or linear pond.
Price Range: $450,000-$590,000. See photos below.
Cove Rise and Cove Hill, in Chestermere
Built in 2003-2006, these bungalow villas range in size from 1210-1720 sq.ft. They have no condo fees. There is a very low HOA fee for grass-cutting and snow removal. The last sales are too dated to provide a suggested price range. With new MLS sales, this range will be clearly defined.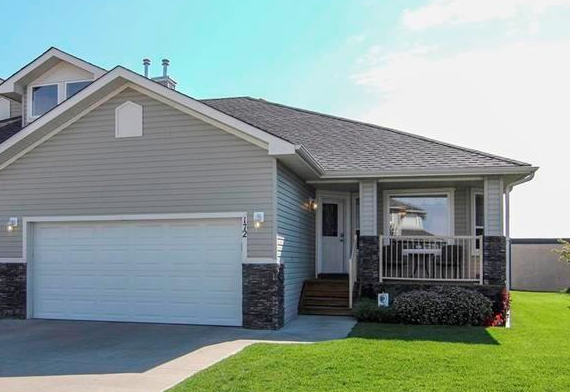 Invermere Close, Chestermere
No lawnmower, no snow shovel, and no condo fees! Between 1170 and 1410 sq.ft. Very reasonable HOA fee. Built in 2002-2004.
Price Range: $410,000-$525,000.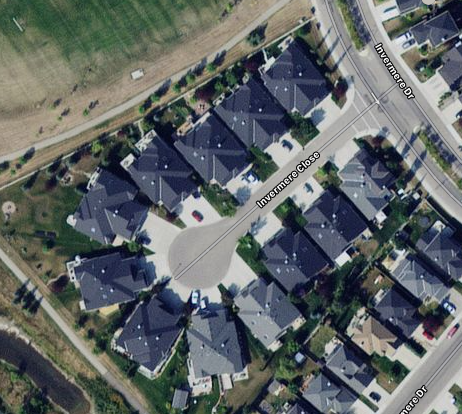 East Lakeview Place, Chestermere
Between 1090 sq.ft. - 1205 sq.ft. Built 2006-2007. No condo fees or HOA fees. Enclosed backyards, owner-maintained.
Price Range: $295,000-$390,000. With no recorded MLS sales in 2022, this range should likely be higher on both bottom and top ends of the range. No recorded sales indicates homeowners like their location. This is a good sign, not a negative.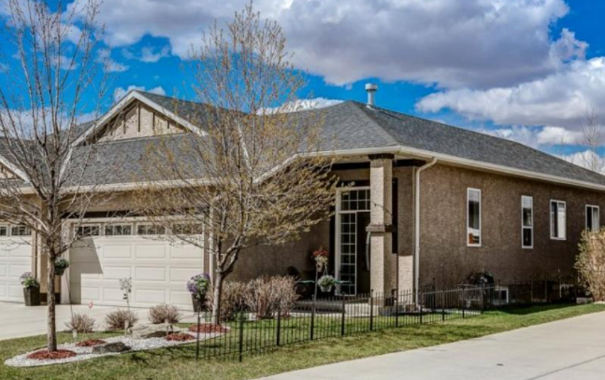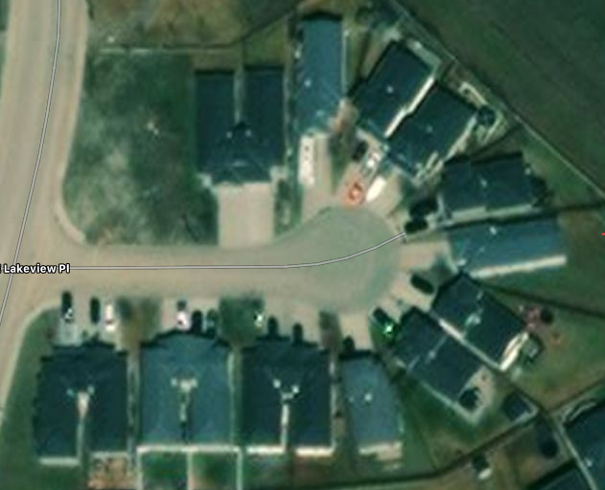 100 Lakeside Greens Place, Chestermere
Built in 1992-1993. 1080-1445 sq.ft. No condo fees, only low HOA fees for landscaping and snow removal. Some units back onto the golf course.
Price Range: $360,000-$430,000.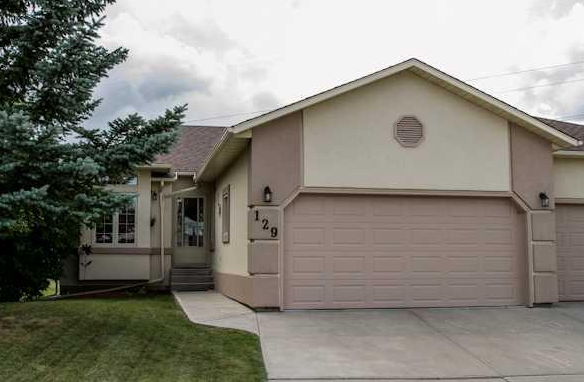 West Creek Bay, Chestermere
Built 2000-2001 and ranging in size from 1040 sq.ft. to 1100 sq.ft. These units have no condo fees or HOA fees so they are owner-maintained. As you can see in the satellite photo, they are attached only at the garages and have fully fenced yards.
Price Range: $330,000-$455,000.